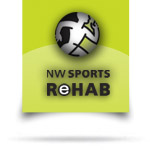 Company: NW Sports Rehab
Year Built: 2014
Planet Kodiak tasks: Design implementation, CMS backend, WordPress theme, 6 custom plugins
Technologies Used: PHP, MySQL, HTML, CSS, WordPress, jQuery
The owners of NW Sports Rehab were happy with the work I did for them back in 2010, they decided to come back and ask for a mobile site. While they chose not to go with responsive, this mobile site pulls all the same data as their main site seamlessly with no effort on the part of the business.
With multiple templates, this site looks great on iPhone, iPad, and Android devices.